110
---
Hotels in the Corinthia Prefecture
The Acropolis Hotel is located in the heart of Corinth, right in the center of the city and close to major tourist attractions of the area, just minutes from Canal of Isthmus and the castle of Ancient Corinth. Acropolis Hotel is a city hotel that has 27 rooms, all comfortably and perfectly fitted. Located within a five storey building, the Hotel offers double and triple guest rooms with heating and air conditioning, TV, private bathroom, free wi-Fi and breakfast.
Website: www.acropolis-corinth.gr
Phone: +30 2741021104
Villa Constantsia
Corinth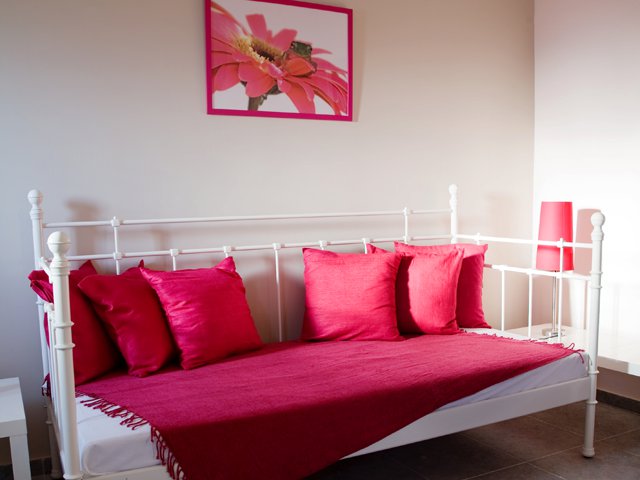 Villa Constantsia is a modern complex, 1-hour drive from Athens, and easily accessible from the National Road Athinon-Korinthou. It offers tasteful rooms with free Wi-Fi and a beach bar. Each of the well-furnished guest rooms is equipped with air conditioning and self-regulated heating. Most enjoy a view of the sea and the Korinthian Gulf from their private balcony. While staying at the hotel, guests of the Villa Constantsia can relax at the TV room and surf the internet.
Website: www.constantsia.com
Phone: +30 2741088089
Alkyon Resort Hotel & Spa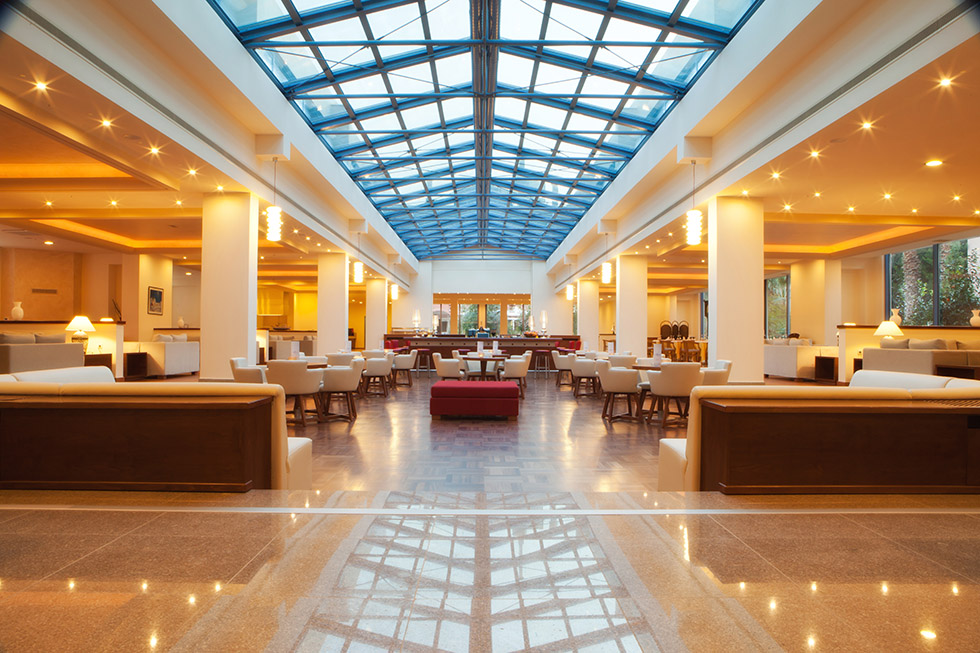 The Alkyon Resort Hotel complex is a luxury facility conveniently situated in Vrachati Corinth about 1 hour from Athens and 80 m from the Corinthian Gulf. Built on grounds of about 2.5 hectares with simple architectural lines, it provides an oasis of luxurious serenity..The suburban railway from the airport or Athens stops in Corinth or in Kiato and provides easy and convenient access. Overlooking the lush gardens, all Standard, Superior and Executive rooms and spacious Junior suites with underfloor heating and a Nespresso coffee machine combine luxurious accommodation and high-quality services, while the apartments and maisonettes provide unique comfort to families. Musical evenings every Saturday, impressive terraces, living rooms with fireplaces, indoor and outdoor playgrounds, enchanting swimming pools, excellent Mediterranean cuisine for every taste, certified Greek breakfast of Korinthia and affordable prices, transform Alkyon Resort Hotel & Spa in a small paradise for young and old. The hotel's award-winning wellness and wellness center "Spa Center" offers a comprehensive proposition to those who want high services of relaxation, beauty, anti-aging and rejuvenation. Its state-of-the-art facilities include: Indoor heated pool, Heated Jacuzzi 6 seats, Turkish bath, Hamam, 2 Saunas, Spa jet, Fitness room, Hairdresser, Anti-aging department, 4 individual treatment cabins, Spa Suite, Spa Bath Boutique. The hotel has unique venues for conferences, presentations, corporate meetings, seminars, cultural events and banquets. The five elegant conference halls, with a total area of ​​1.145 square meters, can accommodate from a small meeting of 10 people to an event of 1,100 people. The state-of-the-art facilities, the excellent support services and the experienced staff ensure the success of each event.





Website: www.alkyonhotel.gr
Phone: +30 27410 52010
Located in Isthmia, Corinthia, Kalamaki Beach Hotel is easily accessible from Athens city center and Athens International Airport (ATH).The hotel's immediate area offers you a large choice of famous archaeological sites and attractions to visit: the theater of Epidaurus, Mycenae, Nafplio and Delphi to name a few are very close by. Beautifully furnished, the large and bright rooms boast unique sea and lush garden views. The 4 star hotel's organized beach with grass and white pebbles and is supplemented by two swimming pools, green lawn spaces and sports facilities that include 4 tennis courts of green quartz sand (canada-tenn), a volley ball court with grass, a fitness room, a billiard table, a table tennis and a playground for children. At the Kalamaki Beach hotel you will also enjoy Greek and International cuisine by our chef Antonis Perrakis. Dreamy weddings and receptions are celebrated by the pool and thanks to the Homer Stathopoulos meeting room, Kalamaki Beach Hotel is the perfect venue for meeting and events. With 40 + years of Greek hospitality experience, our team guarantees a blissful stay and relaxing daytrips away from the city. Book direct to benefit from exclusive special offers..





Website: www.kalamakibeach.gr
Phone: +30 27410 37653 - 6